What Is Online Marketing?
Online marketing is the art and science of selling products and/or services over digital networks, such as the internet and cellular phone networks.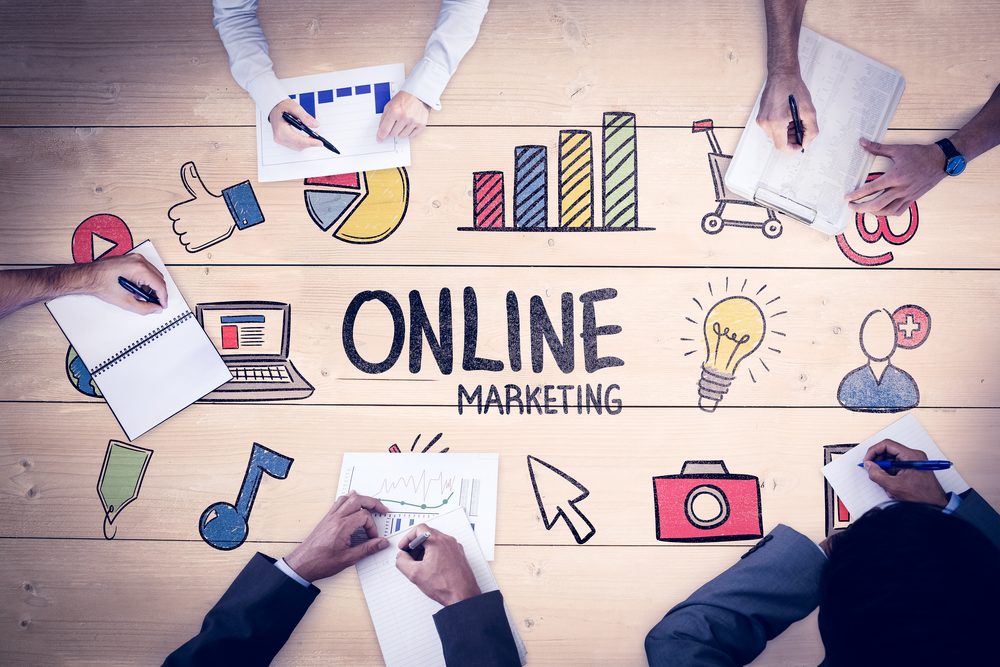 Online marketing is the art and science of selling products and/or services over digital networks, such as the internet and cellular phone networks.
The art of online marketing involves finding the right online marketing mix of strategies that appeal to your target market and will actually translate into sales.
The science of online marketing is the research and analysis that goes into both choosing the online marketing strategies to use and measuring the success of those strategies.
Search Engine Marketing
Search Engine Marketing includes Search Engine Optimization (SEO) and Search Engine Marketing (SEM). SEO is the process of tuning your business website so that it ranks higher in the search listings when potential customers enter search terms that match your product offerings. SEO is free. SEM is paid search marketing — for a (typically) pay-per-click fee, search engines such as Google will display your ad when a user enters a search using one of your keywords. SEM statistics can provide excellent feedback on the effectiveness of your ad, such as the click-through rate (the number of times your ad has been clicked versus the number of times the page containing the ad has been viewed).
Online Advertising
While there are still banner ads on the internet, there are also other myriad options available, from interstitials (web pages displayed before or after an expected content page) through text ads. Different social media, such as Facebook, offer their own advertising platforms.
Email Marketing 
Once you have built a subscriber email list of potential customers who may be interested in your products or services, email marketing is a very effective way to get the message out. You can keep them up to date with company news, upcoming events, and special offerings. You can send out newsletters and customized product or service offerings specific to the customer's needs.
Social media platforms such as Twitter, Facebook, LinkedIn, and Pinterest (just to name a few) are all opportunities for marketing online. Social media is a conversation – it requires active participation rather than just posting ads for your products or services. 
Blogging 
Having a business blog is another way to converse with your customers and keep them informed about your products or services. A blog can be used to provide advice and get useful feedback. Microblogs are a subset of blogs — normally consisting of short text updates sent by email, instant messaging, or Twitter.
Why You Need an Online Presence
Online marketing is becoming increasingly important to small businesses of all types. In the past, internet marketing was something that local bricks-and-mortar businesses could justifiably ignore. It didn't make sense to waste time and money on online marketing when all your business was local.
Now with increasing local search and people's new habit of searching on the internet first, it matters. Essentially, all businesses should include some online marketing in their marketing mix.
Aside from advertising online, your online reputation is very important, even if you do not conduct business over the internet — before a new customer decides to patronize your business chances are they will check online reviews, so building a reputation for quality and customer service is very important. Unhappy customers are more likely to leave online reviews than satisfied ones, so having a strong reputation and plenty of positive online reviews is vital to business success in today's digital world.